Immediately upon joining the digital agency SOON_, I jumped straight into an ongoing project to redesign the Bowers & Wilkins website. For the tiny percentage of people living under a rock, they are audio pioneers, producing and engineering one of the world's best premium speakers. Back in 1966, John Bowers started his electronics brand and since then, they have innovated and evolved like you wouldn't believe.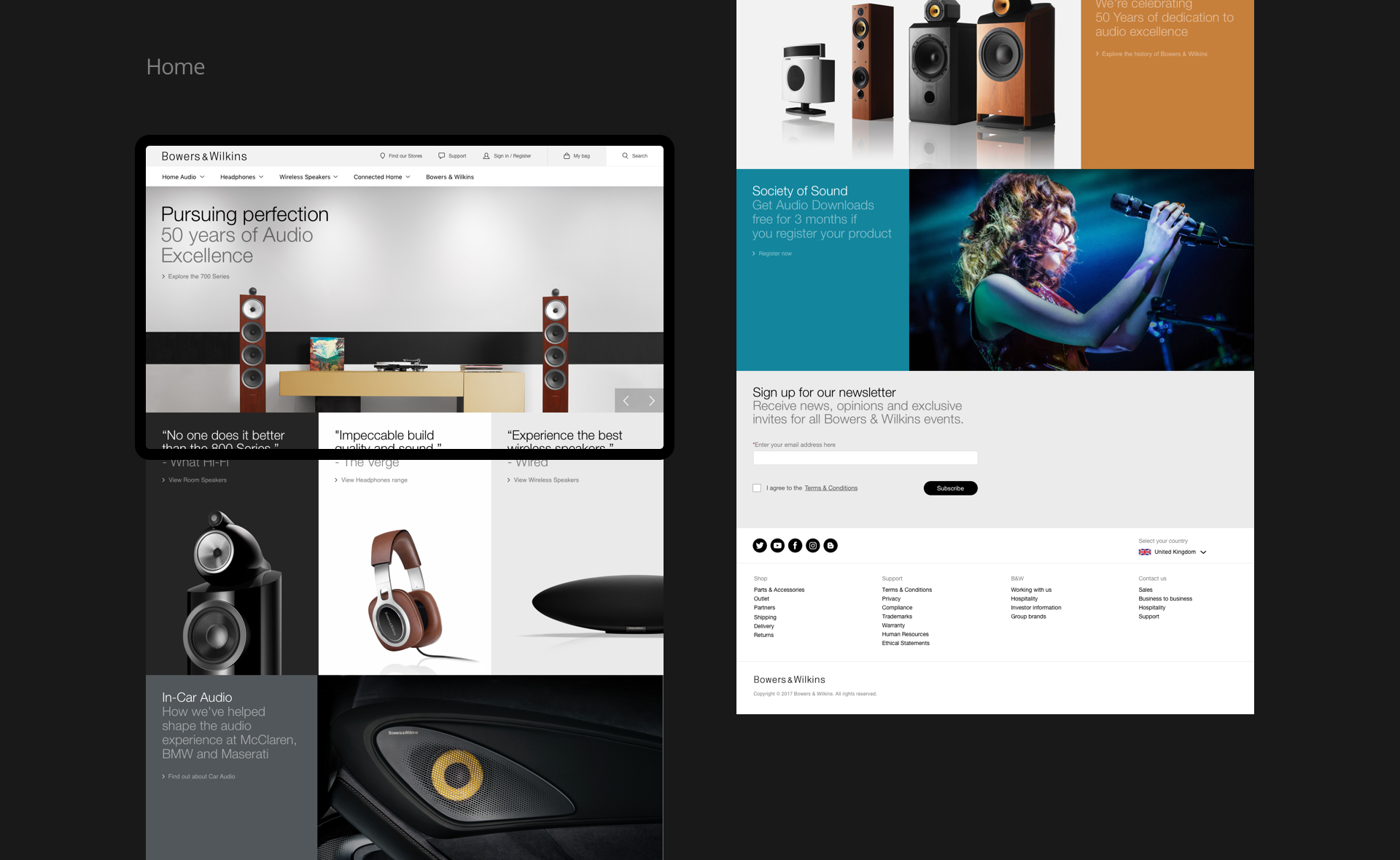 After getting up-to-speed on the current status of the project, becoming familiar with the creative brief and outlined roadmap, I proceeded to assist the team with getting through a lot of work.
Initially, we looked at delivering a full website audit, UX and wireframe strategy, before then moving into detailed UI refinement.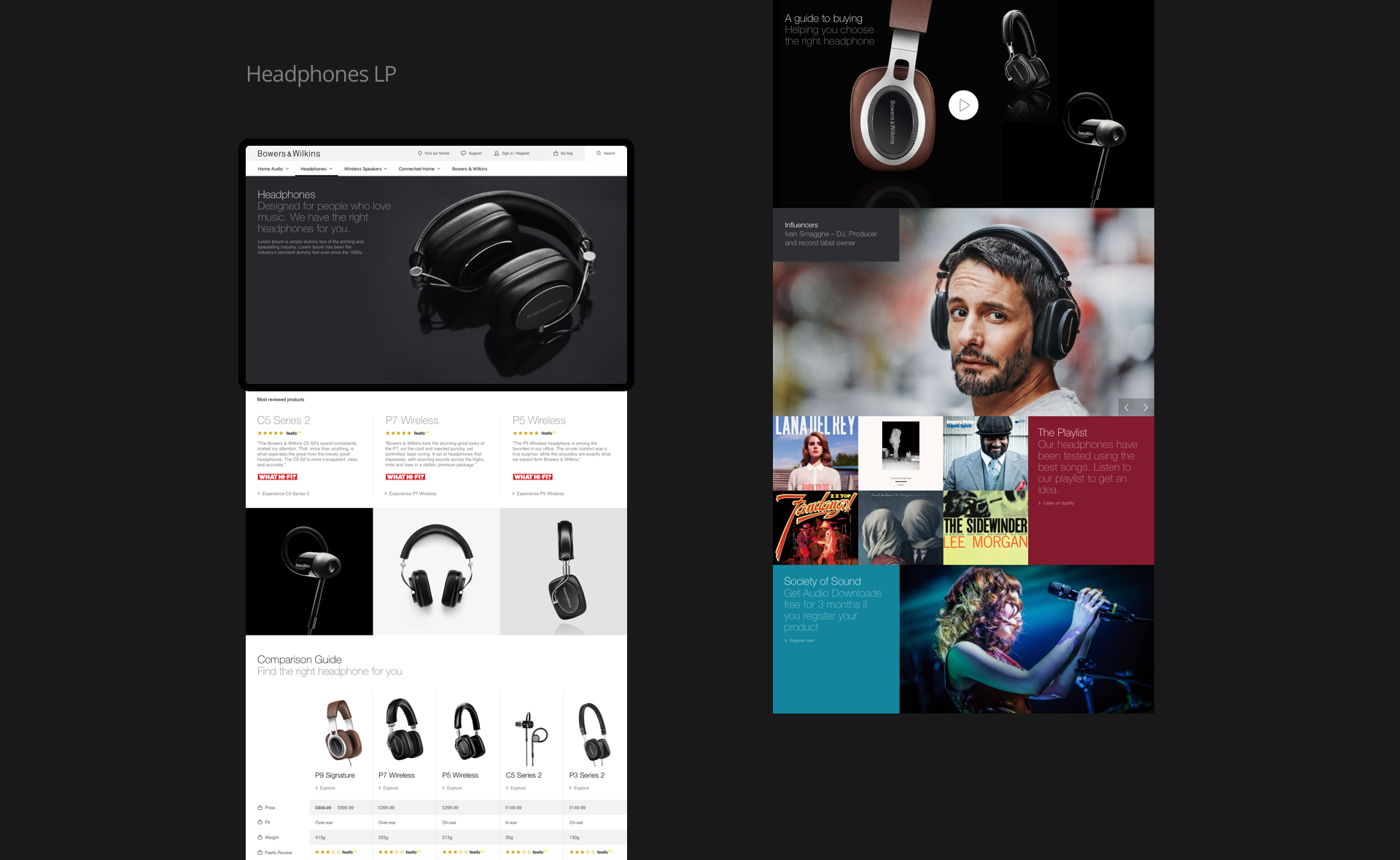 The site architecture was designed with a modular approach to content. The beauty of this is that it enabled multiple features and elements to be hand-picked for any page. This allowed for any page to be constructed from the ground up, specifically tailored for the page's content.
By doing this, it also allowed the website to have a completely versatile framework, from editorial content to rich e-commerce derived product pages.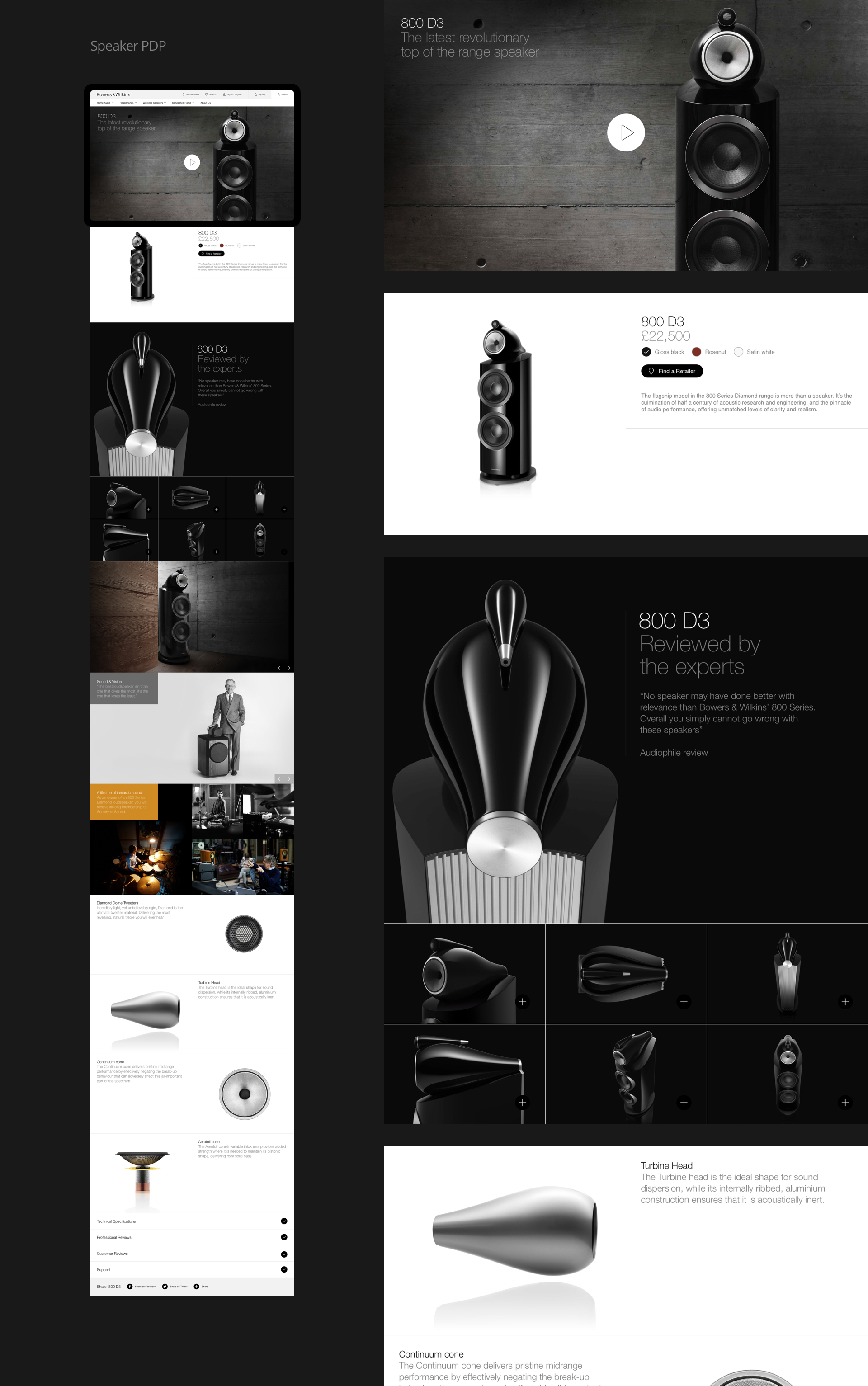 Page components were designed in parallel with our developers and the team over at Bowers. We wanted to make sure that the ATK we produced would work properly, in all breakpoints, across all devices. The accessible experience is very important.
The overall visual impact was heavily reliant on high quality, well framed and graded photography. The modules would go hand-in-hand with beautiful imagery, that served almost as a viewing gallery, paired with product details, information and history.
Throughout the project I worked very closely with the guys at Bowers to achieve the vision, which was to redesign the user experience and how they digitally interact with the brand. I played a major part in the creative direction, modular ATK production and delivery.