The BIO Agency's website was long overdue a redesign. After years of looking dated, we needed a solution that wouldn't consume all of our time, but enable us to craft it exactly how we wanted our vision to look, plus be able to keep the content fresh.
After chatting to our developers and researching selected CMS platforms, we settled on using Semplice as the platform to design and build upon.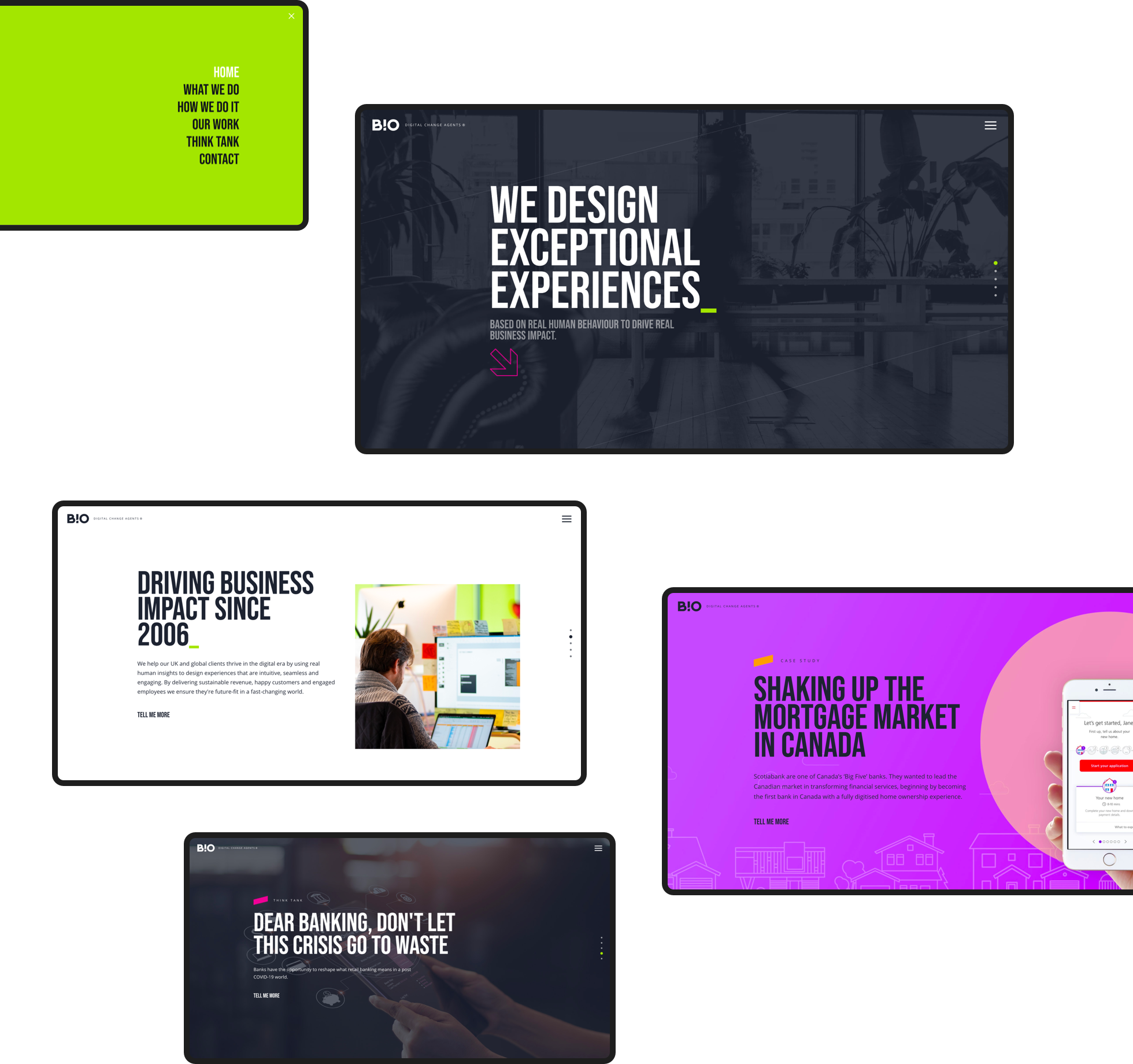 The plan was to completely rebuild our agency's website without dedicating too much time, so we could prioritise our valuable client work. There were a few options, such as a bespoke build from scratch or platforms like Webflow and Semplice for WordPress. We opted for the latter.
Once we refined a scope of work and projected the roadmap for this, we began by getting Semplice installed so I could start to explore features and create experimental pages.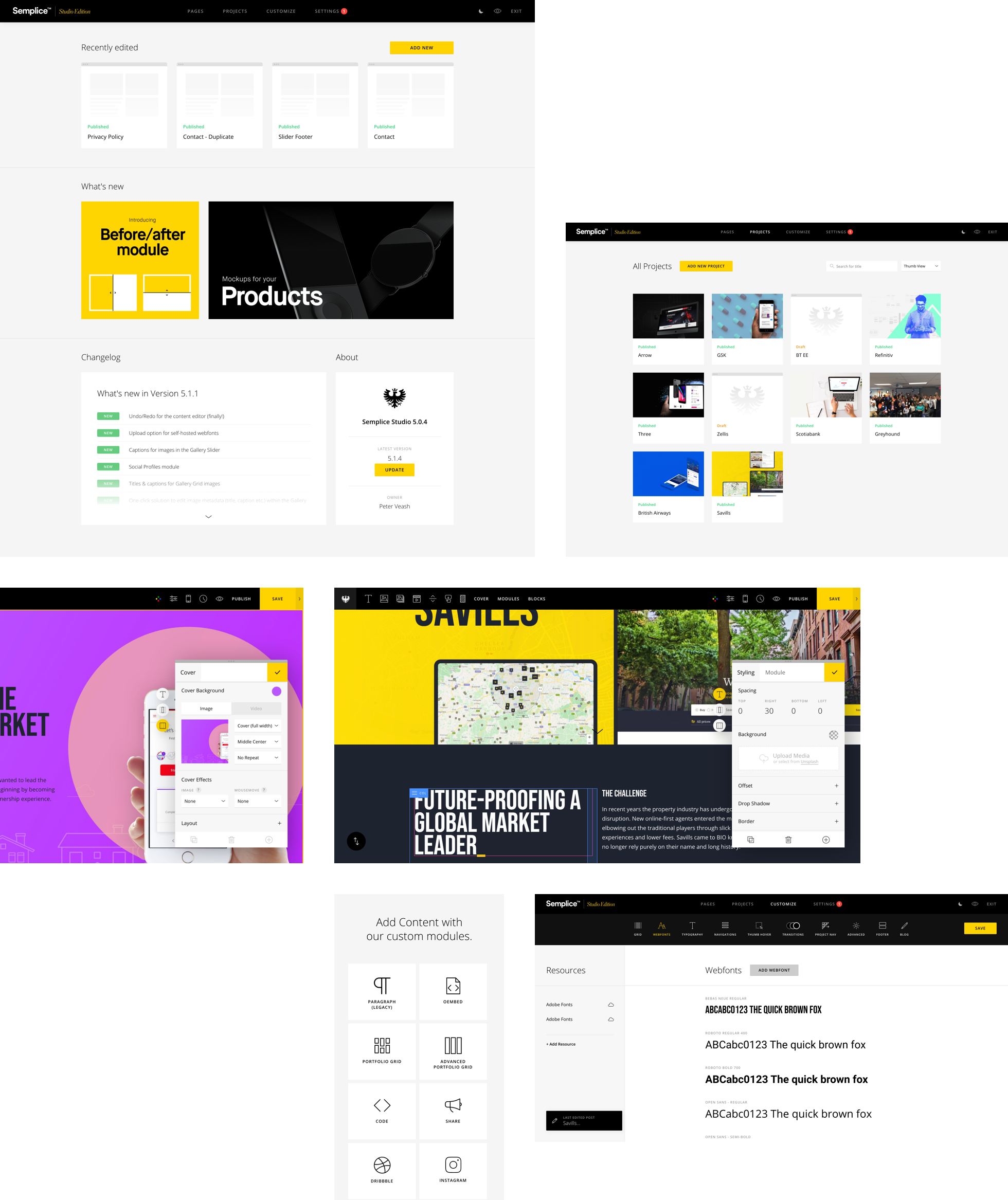 We had some rough mockups already, which we refined further in Sketch and began to build these out to a MVP. I had experience with CMS platforms so I was quite familiar but just had to get used to Semplice's UI.
We took the opportunity to completely refresh our content and information around the website, working closely with the copywriter to achieve this. We looked at condensing pages down to keep the experience simple.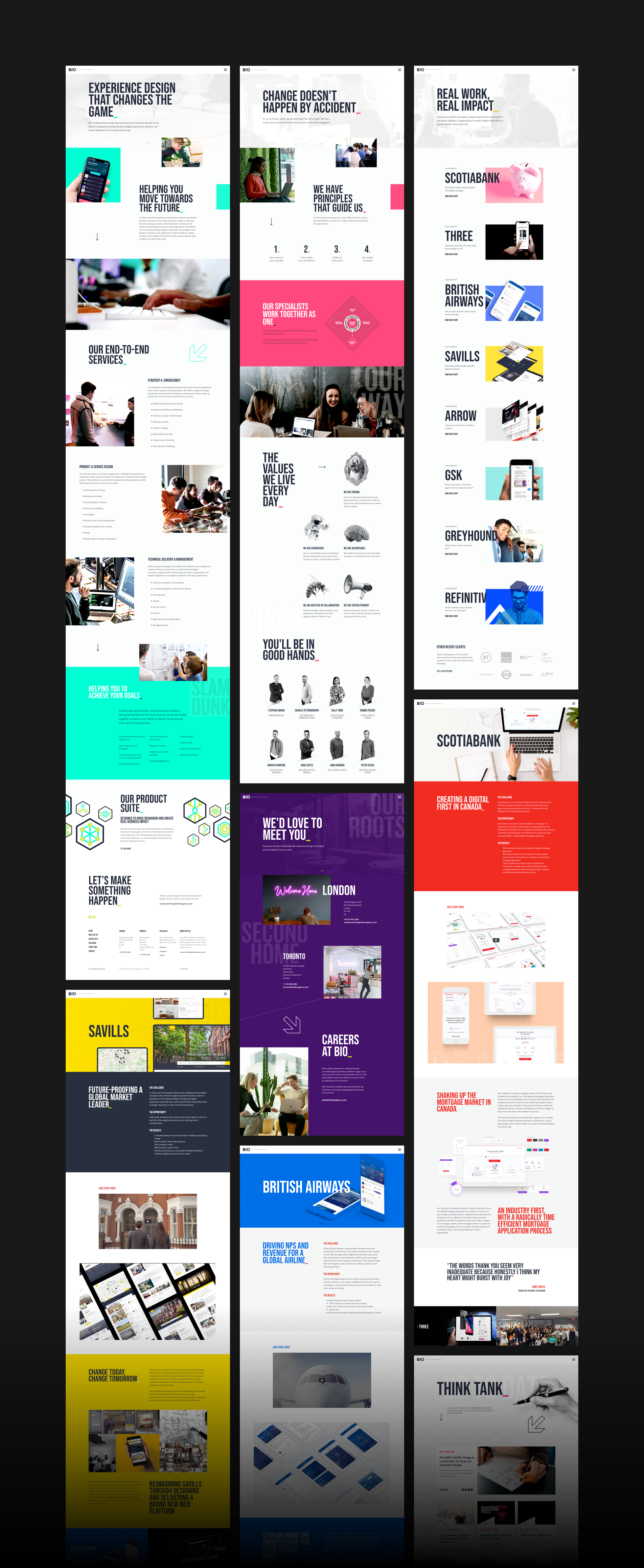 After finalising the last sections of the website, regarding content and tone of voice, migration of news articles, we were finally ready to go live.
Find out more about the agency I work for and experience the website for yourself below.