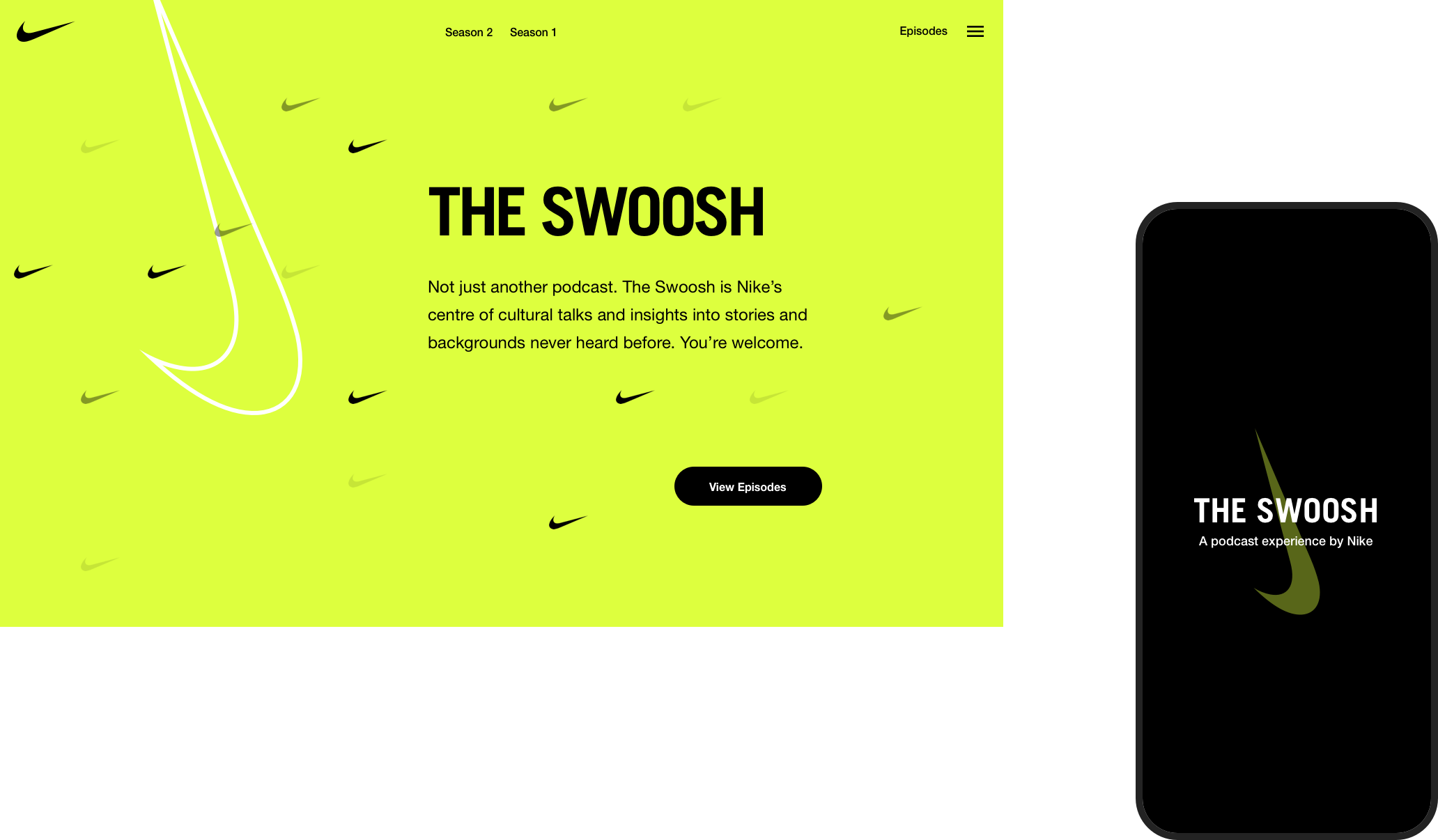 Nike does have a 'Trained' podcast focusing on fitness, but what if they merged that into a cultural based podcast? This is where my idea for 'The Swoosh' came from. A podcast experience taking you behind the scenes with stories and chats from artists, athletes and creators all over the world.
Upon entering the platform, a creative introduction will animate once. This will bring the user directly into the landing page which lists all episodes.

You can scroll through all episodes on this page, sectioned out by season. Hovering over each episode reveals a brief overview of the episode and some core details like date recorded, length of podcast and location.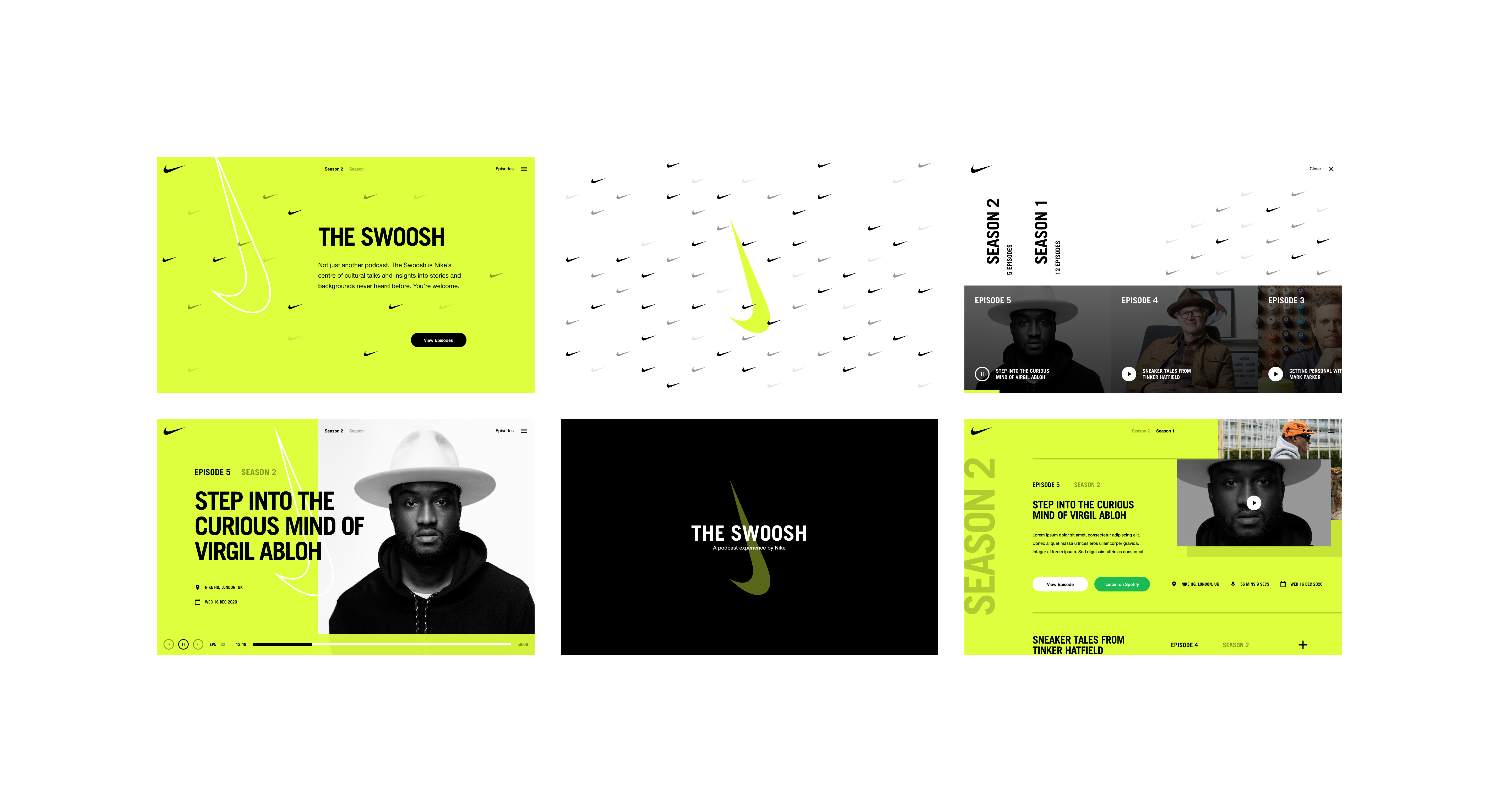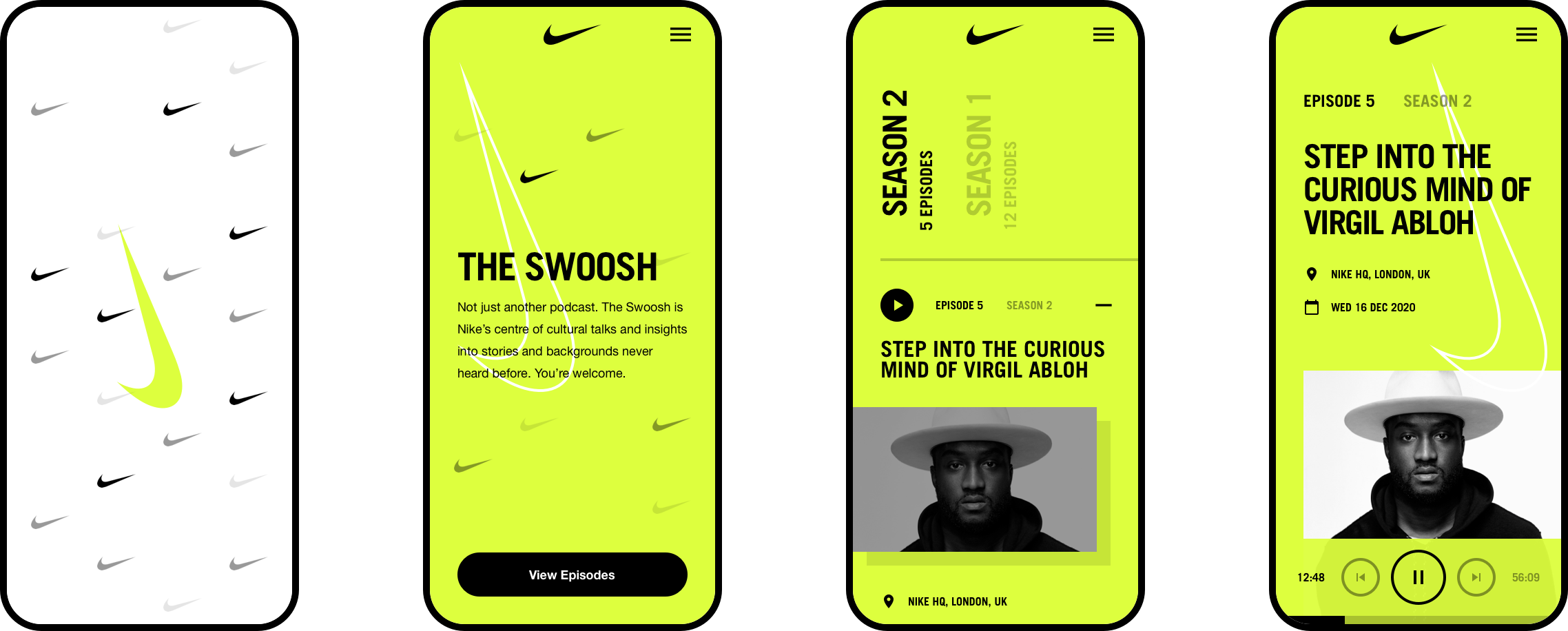 This full-screen navigation allows you to scroll horizontally through episodes in each season. The episode will continue to play whilst you explore the platform.

Here we have editorial structured content, which animates when you scroll down and creates a space to move through. Once you reach the bottom of the page, you can continue to scroll, which takes you directly to the next live episode.


Redesign in Sketch
Animation in Protopie